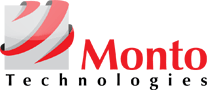 Why Choose Us?

India has recently developed as a mega global market with multitude of Multinational Giants expanding their business houses through out the subcontinent. Apart from being a high potential market in physical and cyber world,...
Latest News
7.07.2008
Monto Technologies finished to develop ESKIMS site. With PHP CMS
10.06.2008
ESJIMS selected us for make new design for their site.
1.04.2008
Monto Technologies finished to develop MAPEK site.
welcome to
MONTO TECHNOLOGIES
We are a comprehensive and diversified web solutions providing company, committed to providing innovative solutions to the requirements of our global clientele. To deliver results that excel client expectations, we work hand in hand with our client's right from inception of an idea to being an ideal in the field, thus providing with extensive support throughout the "life cycle". Our well maintained and technically equipped Development Center (D.C.) offers comprehensive web and e-commerce solutions, which allows us to provide costeffective services without compromising global standards in quality and trends.
At
Monto Tech
we understand and give prime priority to security and privacy of our client's physical, emotional and intellectual assets apart from providing cutting edge techno solutions, thus e-Mpowering our clients while leaving the worries on us.
Graphic Design had been a mere word and a practice ever since its origin, but gradually this aspect of efficient communication raised

...

Logo designers at Monto Tech create professional, eye-catching logos that enhance your corporate identity and leave a positive...

Whether you are a small business or a large corporate, our web design company can help you to achieve an online presence...

Monto Tech is a first tier provider of fast & reliable Windows hosting, servicing hundreds of businesses across the UK...

With the internet landscape becoming more competitive each day, it is essential that your website stands out from...

Comprehensive content generation or editing options of existing contents, in line with the latest market waves. Copy writing...

Website Design & Development Company
© Copyright 2015 Monto Technologies