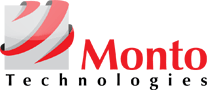 Why Choose Us?

India has recently developed as a mega global market with multitude of Multinational Giants expanding their business houses through out the subcontinent. Apart from being a high potential market in physical and cyber world...
...more

Latest News
7.07.2008
Monto Technologies finished to develop ESKIMS site. With PHP CMS
10.06.2008
ESJIMS selected us for make new design for their site.
1.04.2008
Monto Technologies finished to develop MAPEK site.
Whether you are a small business or a large corporate, our web design company can help you to achieve an online presence that delivers the very best for you and your clients. If your goal is to provide information, products, e-commerce or web applications such as dating websites or search based sites we can ensure that the visitors enjoy an informative, user-friendly and interactive experience.

Template (PhotoShop Work)
Website templates are pre-made website designs that you can customize and personalize to suit your company's image. Our website templates are available in HTML format with the Photoshop source files (.psd).



Banner Design (GIF / Flash)
Monto Technologies is specialized in banner ad creation (banner design) that will give your company a professional and unique look to reach your targeted audience. Our unique ordering and banner review process will make your whole experience with us a smooth and pleasant one.



HTML / CSS
The definition of HTML is Hyper Text Markup Language.Hyper Text is the method by which you move around on the web by clicking on special text called hyperlinks which bring you to the next page. The fact that it is hyper just means it is not linear i.e. you can go to any place on the Internet whenever you want by clicking on links there is no set order to do things in.



DHTML / CSS (Html with javascript)
Dynamic HTML is not really a new specification of HTML, but rather a new way of looking at and controlling the standard HTML codes and commands. When thinking of dynamic HTML, you need to remember the qualities of standard HTML, especially that once a page is loaded from the server, it will not change until another request comes to the server. Dynamic HTML give you more control over the HTML elements and allows them to change at any time, without returning to the Web server.



XHTML / CSS (Web 2.0 using only Div Tags)
XHTML (eXtensible HyperText Markup Language) is the W3C's new version of HTML. It is the reformulation of HTML 4.0 as an application of XML, containing a family of current and future document types and modules that reproduce and extend the capabilities of HTML. XHTML provides the framework for future extensions of HTML, with the aim of replacing HTML in the future.



Already have a website?
If you need to have your site maintained, redesigned, updated or just generally freshened up we offer very competitive rates. For more information,
please contact us.
Our Clients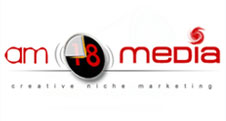 Our Recent Projects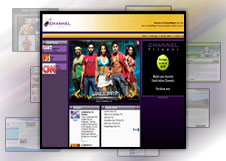 Website Design & Development Company
© Copyright 2015 Monto Technologies